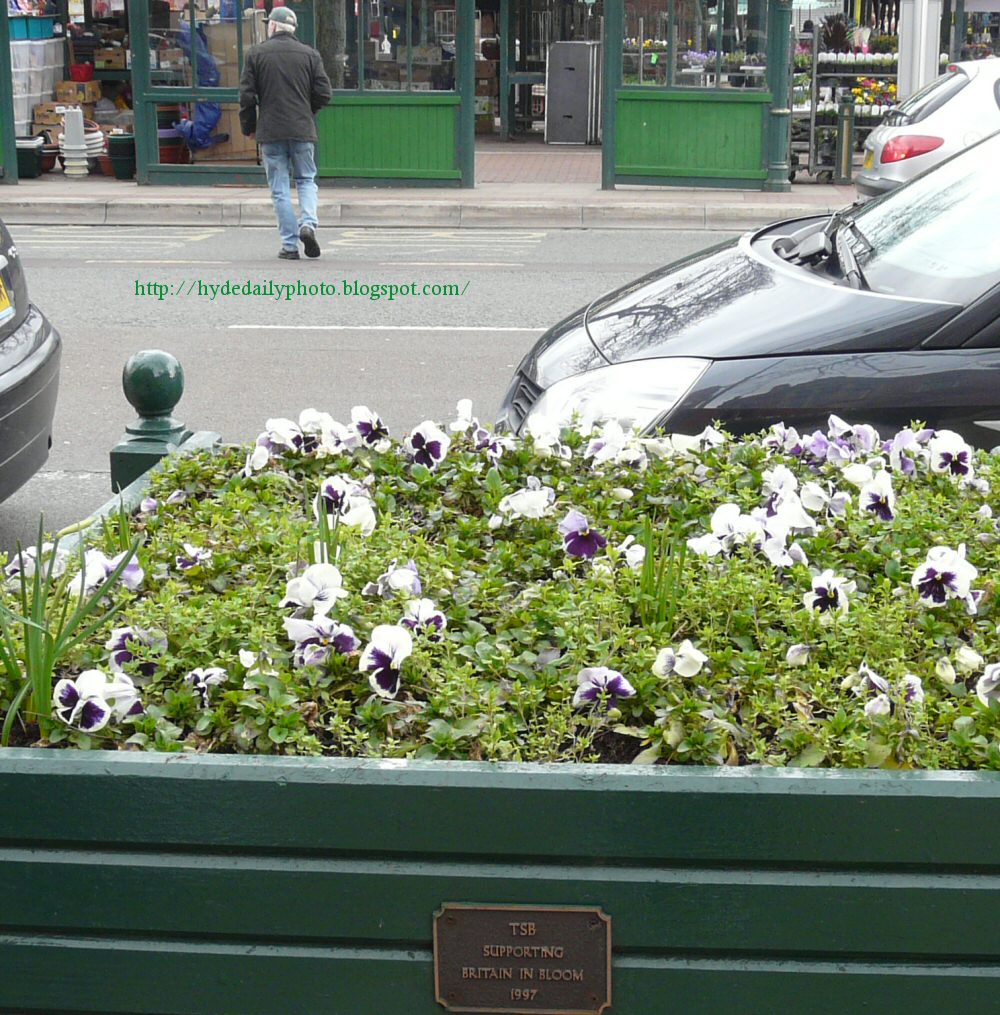 These flowertubs outside the Town Hall opposite the market are dated 1997 but the flowers are fresh.
I'd tell you what these flowers are called but I'm botanically-challenged so all I can do is let you appreciate their colours.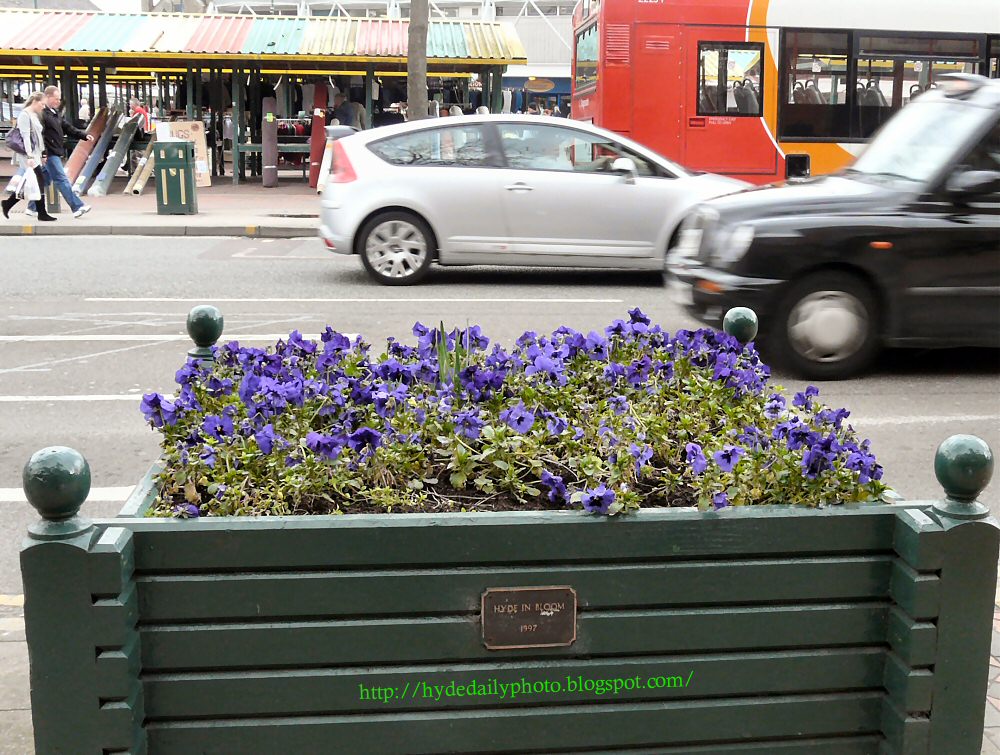 There are more flowers including some dwarf daffodils in the window boxes on the Town Hall itself. See
Hyde Daily Photo
.